spent the weekend doing the terrain over again (again) and am experimenting with some muddy roads.
This is a road with an alpha mapped edge, mixed with a dirt material painted on a layer underneath it with a soft edge to blend the alpha road edges and the green-ish rock layer under the road.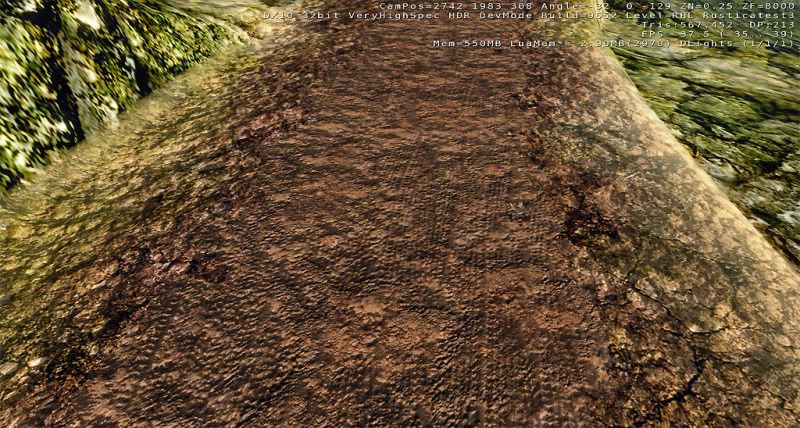 I am having trouble with my normal maps showing the highlights and shadows as if they were reversed. I also need to figure out how to do the POM on this. I have occlusion, displacement, color, normal, bump and specular textures for the material, but not sure how the POM works.