3DSMAX Asset Setup
From Blue Mars Developer Guidebook
Back to Tutorials


Setting up a Blue Mars Asset in 3ds Max
The purpose of this tutorial is to show you some basic steps you need to take in 3ds Max in order to successfully export items for use in Blue Mars.

Units Setup
Before you even begin to work on your Asset, you'll want to make sure that the units are set up properly within 3DS Max, otherwise when you import your model in to Blue Mars the object will either be too tiny or far too large!


To do this in 3DS Max click Customize in the top drop down menu and then Units Setup. Ensure that your setup looks similar to the screenshot above in that Display Unit Scale is set to Metric and the drop down option for Metric is set to Centimeters.
Pivot Point


When you have finalized the creation of your object in 3DS Max, the first step we will want to take is to adjust your pivot point for both Position and Rotation. Your pivot point as shown in the picture above is normally located on the bottom of your 3DS Max Scene.


Select all objects within the scene and under the Hierarchy Tab select "Affect Pivot Only".


With that in effect, Ensure that you are adjusting the Position by selecting "Select And Move" Located on the upper left hand corner of Max. Now return to your pivot point display and change all three values for X,Y and Z to 0. Move one over from "Select and Move" and now use the button "Select and Rotate", again reset all three values of the pivot to 0. Once that is complete, be sure to uncheck the "Affect Pivot Only" option.
Modifiers and X-Form
Now that the Pivot has been set to 0 for your Asset, lets Reset the Modifiers and XForm.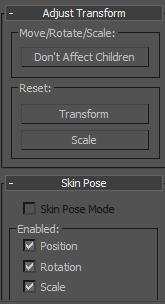 Beneath the "Pivot" options under the Hierarchy Tab you'll see the "Adjust Transform" options. Again with all the objects in your scene selected you simply need to click once on both "Transform" and "Scale".


Once more, ensure all objects you are exporting are selected then move over to the "Utilities" tab and click once on Reset XForm then Reset Selected.
Exporting
With all that out of the way its finally time to export your object for use in Blue Mars.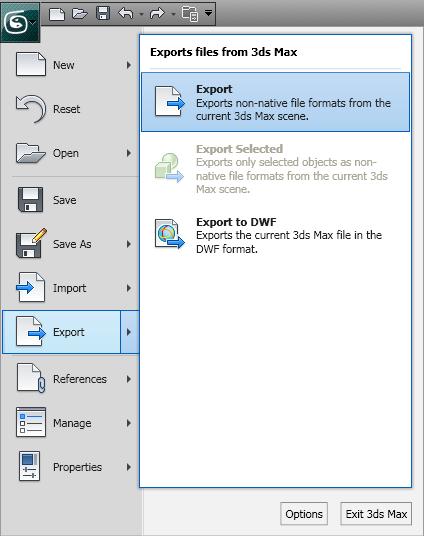 Click the 3DS Max icon and select "Export" (Or Export Selected if your exporting individual objects from your scene). Choose where you would like to save your object (Usually we recommend saving it in its own individual folder under the "Mydata" directory) And as the type choose OpenCOLLADA (*.DAE).


Now hit "Save" and your ready to bring your object into Blue Mars.
Back to Tutorials