Avatar Customization
From Blue Mars Developer Guidebook

Avatar Customization
Blue Mars Avatar editor (BMA) allows to view and customize avatars' appearance, by adding and removing geometry elements, such as hair, clothing, shoes, and other wearable items. The following mini-tutorial explains this process step-by-step.
Load an avatar, using either "Avatar - Adam" or "Avatar - Eve" menu commands. An avatar will appear.

Let's assume that you need to change the avatar's outfit, change the hair style and shoes. To do so, select the loaded avatar and open "Asset Editor" tool from "Avatar" menu. A dialog screen will appear (right).

With this tool, you can:

select the item to be modified, or Slot, left column;
choose new geometry model for selected slot, or Attachment, top right field;
choose the method of attachment, or Cage, bottom right;
Several examples are shown on the images below.



New cloth (mini dress) is attached to the Body cage.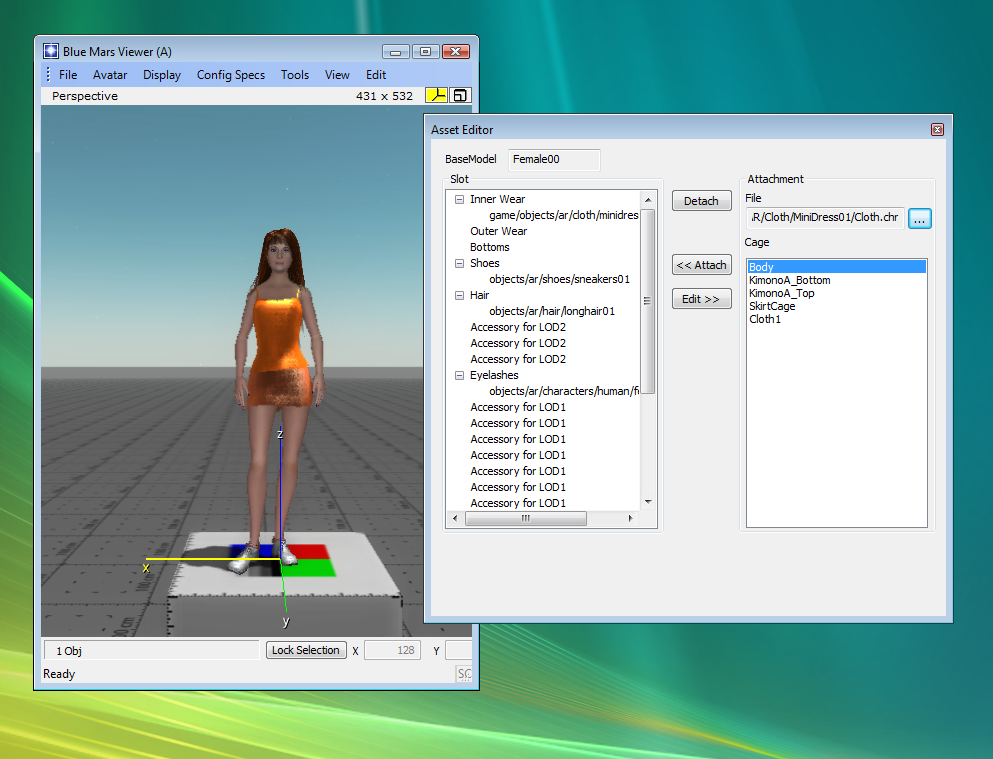 New hairdo.


New skirt. Note that upper body garment must be selected separately. Shoes are removed, using "Detach" command.